All County Trapping

Looking For
Deerfield Beach Animal Control
For Animal Removal Services?
CALL 954.662.5637 NOW!
Wasp/Bee Removal
Home/Fence/Attic Restorations
Animal Repellant Products
Rodent/Wildlife Trapping
Damage Repair
Odor Control
Immediate Service in Broward County,
Palm Beach County & Miami-Dade
All County Trapping
1690 NE 191 Street
Miami, Florida 33179
954.662.5637
Welcome To
All County Trapping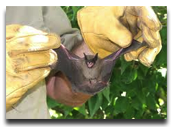 All County Trapping is your
Deerfield Beach Animal Control & Wildlife Removal Services
company that covers
Broward County Animal Control, Palm Beach Animal Control
and
Miami Animal services
24-hours a day to eradicate your wildlife-control problems.
Broward County Animal Control
Starts Here! Call 954.662.5637
Located in South Florida and in business for over 6 years, All County Trapping covers Palm Beach County, Broward County to Miami-Dade County and are familiar with the habits and inclinations of many different types of wild animals. They will pledge to remove unwelcome animals and wildlife, using the most effective, humane techniques on the market today. Emergency calls welcome 24 hours a day... every day of the year!
Need Help With
Wild Life Control?
Skunk Removal - Rodent Removal?
Call 954.662.5637 Today!
---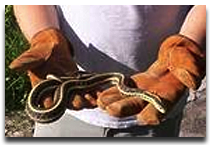 City of Deerfield Beach Animal Control Services includes All County Trapping. They offer nuisance wildlife removal (same-day service in most cases). All County Trapping offers humane removal and handling of all animals that include: bats, snakes, dead-animals, raccoons, squirrels, skunks, opossums, birds, bees, rats, mice's and other vertebrates. They also perform the following tasks if needed and look at the following for your protection: Chimney caps, Attic screening, Decks, Animal-proofing, Bird-proofing.
100%
Animal Trapping Services
Guaranteed!
There will never be extra charges for calls placed at night, on weekends or for mileage. If there is a problem or concern regarding wildlife on your property or near your home, pick up the phone today to contact animal control officer Joe, he is waiting to field your call and respond with urgency.
Call All County Trapping
Today For Full Inspections!
24 Hours a Day - 7 Days a Week!
---

Animal Services
Raccoons/Wildlife: Raccoons and opossums and other wildlife, are a general nuisance here in south Florida as well. These cute wildlife creatures have lost a lot of their natural habitat over the past years and have moved into neighborhoods across South Florida causing big problems as they get into people's trash cans and trash bags causing a big mess.
Bats: Bats are becoming of a continual nuisance in South Florida counties, Palm Beach, Broward, and Miami-Dade. Despite their importance as insect predators, all bats can be a nuisance when they choose to live in structures used by people that include houses and buildings.
Rats & Mice: South Florida coastal cities have always had rodent problems, especially rats. They are a continual nuisance in Palm Beach County, Broward County and Miami-Dade County.
Birds: South Florida's bird problems tends to be related mostly to Pigeons. These types of birds tend to nest above structures in shaded confined areas. The nuisance these pigeons cause is usually from the droppings they leave behind. As these pesky featured birds lurch above doorways at homes, restaurants and buildings can and will deter customers and annoy homeowners.
Snakes: First and probably the most important thing is identification of snakes. We do not encourage anyone to try and wrangle a snake without knowing what kind it is. Please call up All County Trapping to give us an idea of what the snake looks like so we know how to handle the situation. Use the this link to view Venomous Snakes in Florida to help quickly identify if the snake you have is one of Florida's venomous snakes.
---
If you need more information on getting rid of animals, the friendly, helpful staff on hand is available 24 hours a day to answer your questions. Call us now and tell us about your animal control problems. All County Trapping will be happy to discuss your options and the benefits of our economical services. Contact us Today!
---
All County Trapping Is Your
Deerfield Beach Animal Control Company
For South Florida Wildlife Removal!


1690 NE 191 Street
Miami, Florida 33179
954.662.5637
---
contact: Joseph Fulop
address: 1690 NE 191st Street #115-3
address:
city: Miami state: FL zip: 33179
phone: 954.662.5637email: JosephFulop@aol.com